Modding My Party Skin
Trying to keep the poker screens as simple as possible, I've modded the party poker table. When I multitable, I do not want to see clutter and distractions as I'm skimming from table to table.
Below is a before and after shot of what my party table was before tinkering.
Before: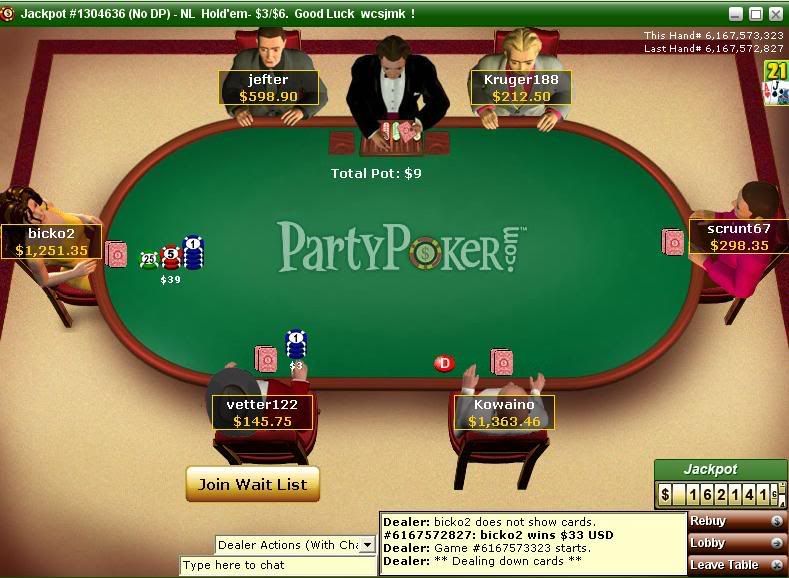 After: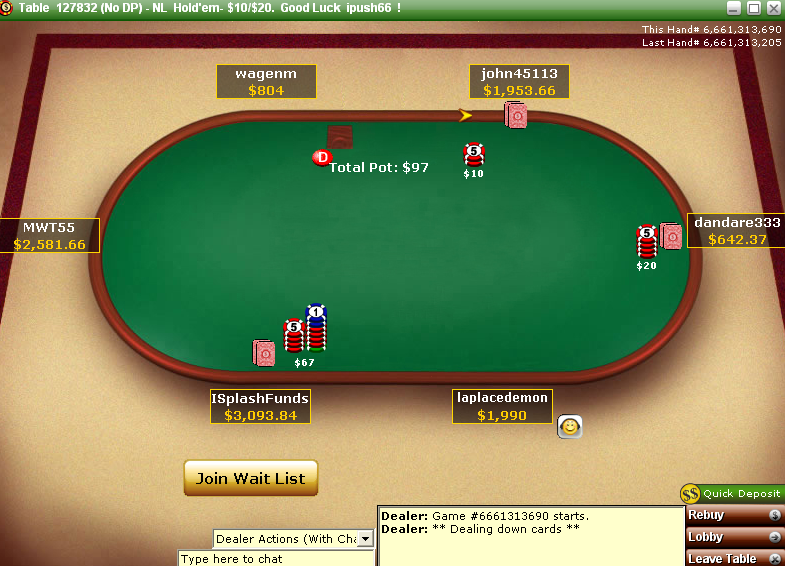 From their options menu, you can get rid of the ppl seated at the table, but you cannot get rid of the chairs. I had to make them pixel large and the same colour as the background. From their options you can turn off the annoying blackjack 21 cards. I also got rid of the dealer by using photoshop. Just after I took this screen shot, I also got rid of the smiley face on the bottom by making them transparent GIFs. By doing all this I make a lot of space available for my HUD which displays stats on other players.
posted by joe | permalink | 0 comments